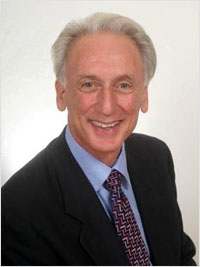 Allan Grafman is a recognized board director, media executive and investment banker for growth, VC and PE portfolio companies. He is an innovator known for monetizing content, brands and intellectual property and has served on 10 boards. All Media Ventures (AMV) was founded by Mr. Grafman in 1996.

AMV is recognized for assisting companies that are raising capital, identifying market opportunities, growing revenue, licensing brands, new business development and timely product release.

Mr. Grafman's board experience includes:
Chairman of a public video game company
Chairman of the Audit Committee of a media company
Director of a REIT
Director on three PE sponsored companies
Director of three VC sponsored companies
Mr. Grafman's executive experience includes:
At Majesco Entertainment Mr. Grafman joined as a Director of this public video game company and was subsequently elected Chairman of the Board. He led a successful sale of the company.
At the private equity fund Mercury Capital he was an Operating Partner and Principal. Mercury focused on investing in media, licensing, game and technology companies.
As President of Archie Comics Mr. Grafman led the monetization and licensing of the comic characters and raised investment capital. During his tenure the company concluded movie deals with Paramount and Miramax, 42 brand license deals and "Sabrina, the Teenage Witch" finalized a seven year TV run.
As President and CEO of Modelwire Mr. Grafman led all operations of this VC backed company.
At Hallmark Entertainment he served as Executive Vice President and Chief Financial Officer of this $350 million revenue producer of television content and improved cash flow $51 million.
During a 13 year tenure at Tribune Mr. Grafman rose through the ranks, first at Tribune Entertainment and then Tribune Company. At the former he headed finance and business affairs as the company grew from $2 million to $145 million. As Managing Director for International he raised capital for co-productions and conducted world-wide sales and distribution activity.
Recruited by the legendary Thomas Murphy, Chairman of Disney/ABC/CCB, Mr. Grafman built broadband cable distribution systems as VP in the Chicago region.
Mr. Grafman received his BA from Indiana University (Phi Beta Kappa Honors), Russian Language and Literature, his MA from Columbia University (International Fellow Honors), and his MBA from Columbia University (Beta Gamma Sigma Honors) Finance. He began his media career as an ad salesman and on air announcer at KSHE Radio in St. Louis.